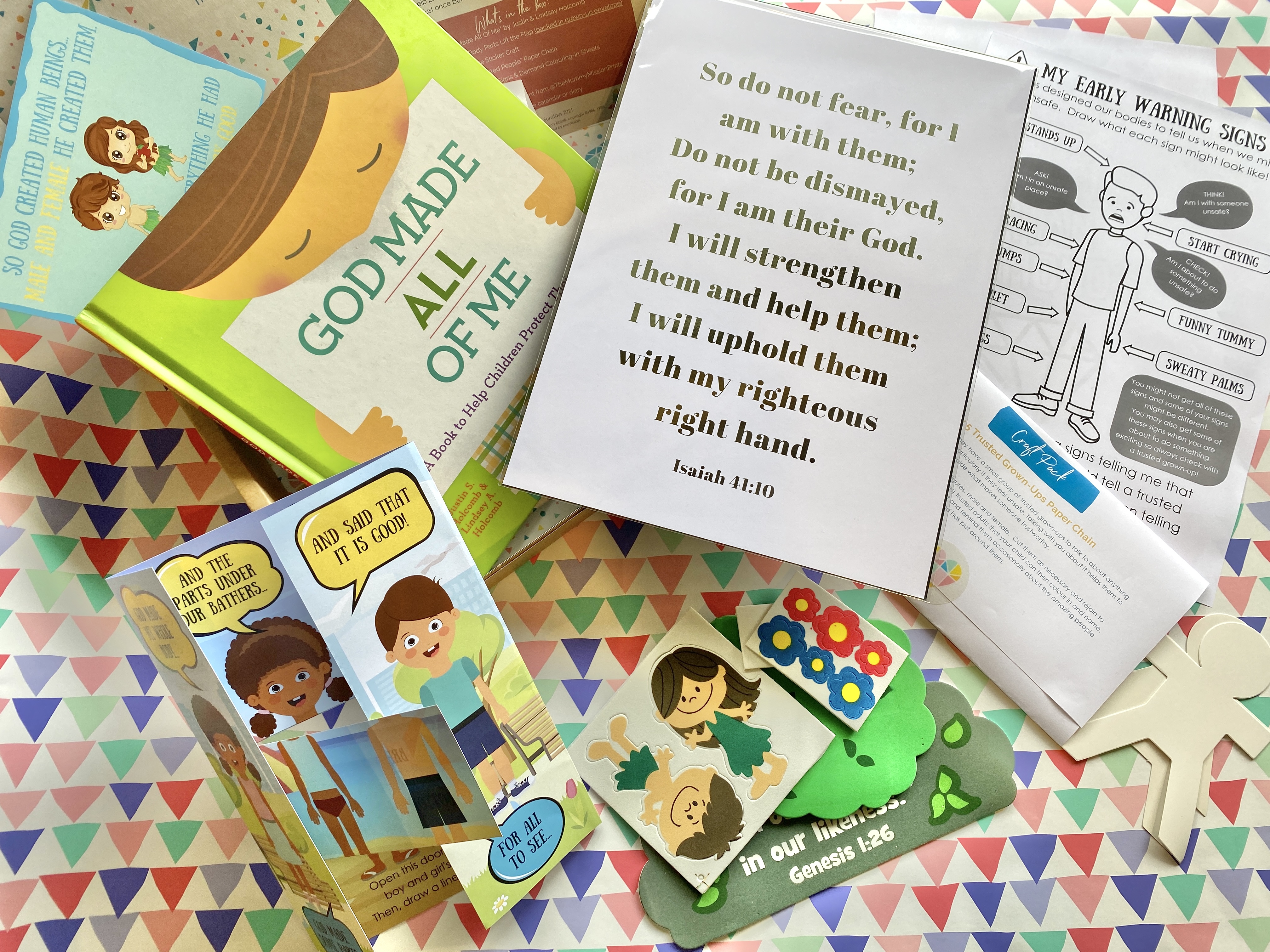 Body S
afety Box $39.95 delivered!
NOW RESTOCKED
Our Body Safety Box is a truly signficant purchase you can make for your family.  Tackling Body Safety Awareness from a Christian perspective, it supports you to introduce and explore the ideas of body safety with your kids.  Based around the stunning book "God Made All Of Me" by Justin and Lindsay Holcomb (RRP $27.95), the activities in the box cover all the basics you want your kids to know:
God made our bodies male and female and called them good

Correct names for private body parts

That no one should ask to see/touch/show you their private parts 

Secrets vs surprises 

Your five trusted people and lots more...
Heaps of hands-on activities allow you to take it at your own pace and tailor the activities to each of your kids, explaining sensitive topics with care and creating family rules that are appropriate for you.  
Including a stunning poster print designed just for this box by Sarah at "TheMummyMissionPrints".  
Postage to anywhere in Australia included.  Can be gifted, select this option at checkout. 
If you have questions about the contents of this box please pop us an email, we'd love to help. 
$39.95 / delivery included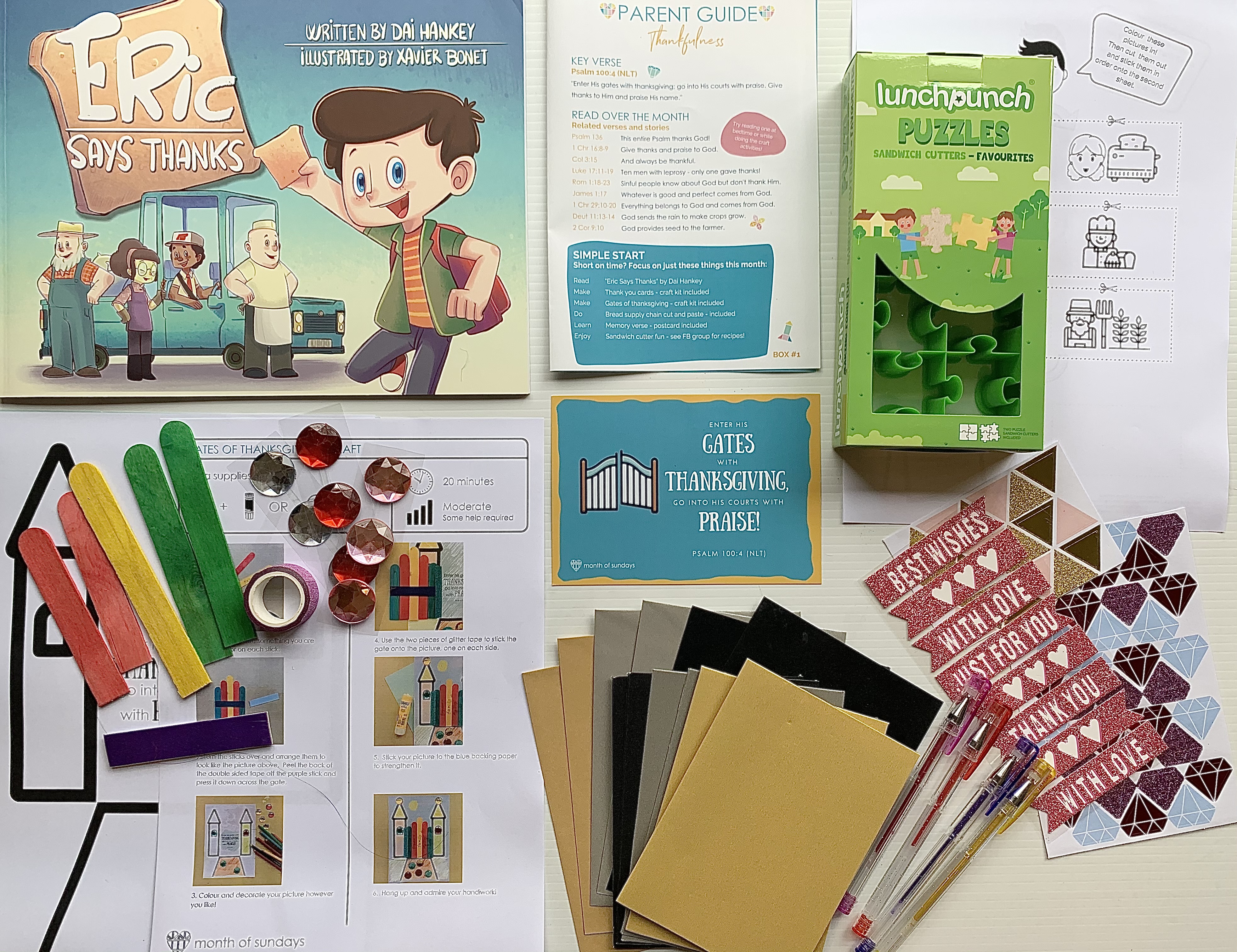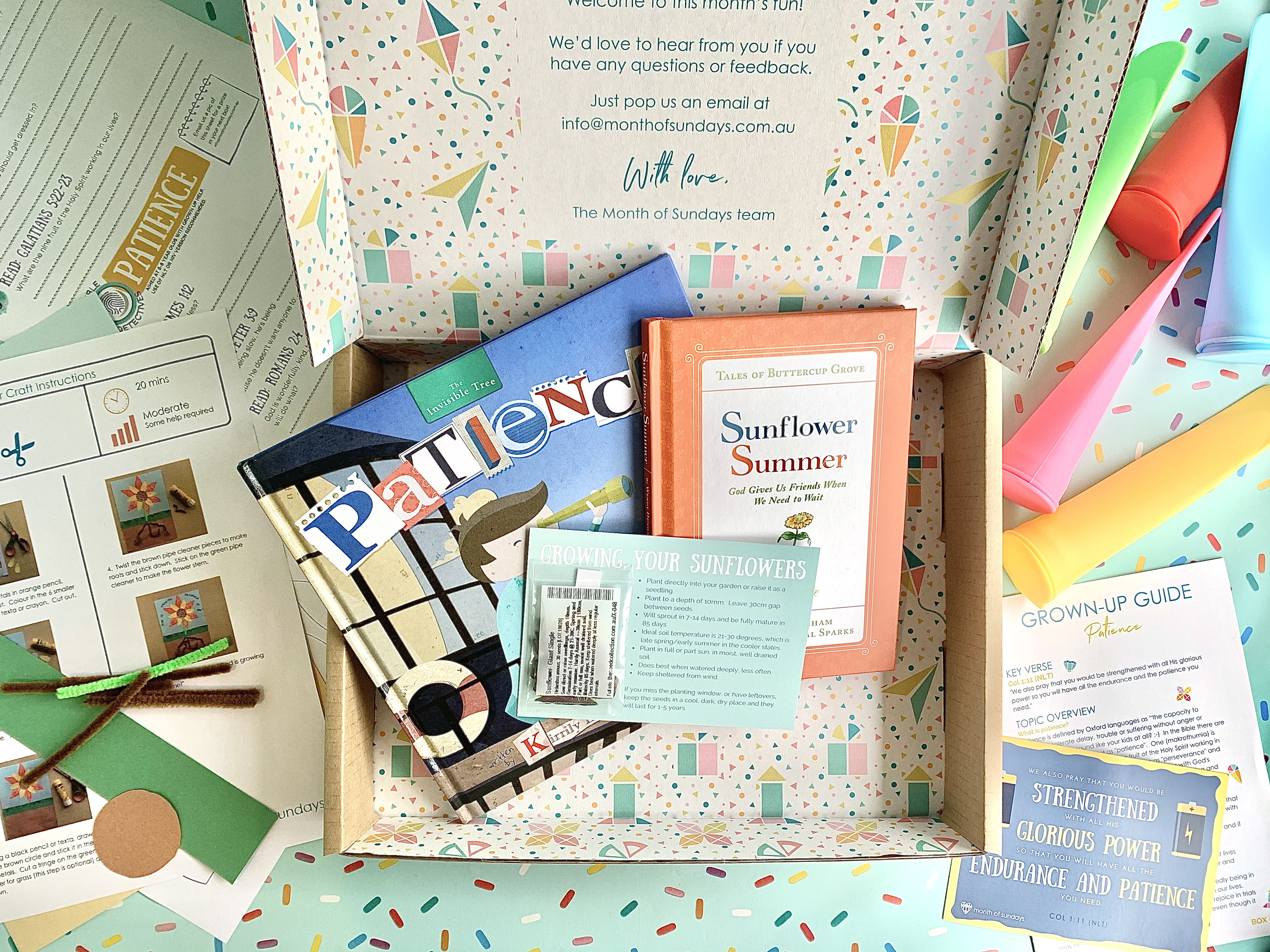 ONE TIME PURCHASE - Awesome lockdown gift!
Trial Boxes only $29.95 delivered! 
You can buy one of our past boxes at the special trial price of $29.95, delivery included to anywhere in Australia!  Buy for your family or give as a gift.  
Our beautiful family boxes suit children approximately 3-8 years, and come with supplies for 1-2 children to share.  Each box is centred around a different theme such as thankfulness, sheep, patience and a range of other Biblical stories and themes.  
You and your kids will have a ball exploring the book, craft, activities and special items inside each box.  Each activity points back to the theme of the box so your kids can grasp the Biblical idea in various ways over the course of everyday life. Our grown-up guide gives you more ideas and inspiration so that you can feel confident in helping your family's faith to grow.  
At checkout you will be able to select from the available topic choices. 
$10 shipping and handling included to anywhere in Australia.  Physical street addresses only, no PO Boxes sorry. 
Access to our private Facebook community is not included with one-off box purchases, sorry!  
$29.95 / delivery included
Got some questions?  Find answers in our 
Support for those in need: 
We are delighted to be able to offer a limited number of subscriptions at heavily discounted rates for families in financial hardship.
An application form with pastoral references is required. You are welcome to apply for yourself or for a family, friend or church member.    
Please contact us to find out more.  
New box ranges coming soon! 
Sign up to our newsletter to be first to hear when we launch new boxes for other ages and stages, plus exciting specialty boxes!  What type of box would you like to see next?  Send us an email and let us know your ideas!